Erotic massage is the use of massaging techniques for erotic purposes or for therapeutic reasons. Sensual massage is a great way to build closeness with your partner. Giving a sensual massage to someone you love is not difficult, it is a natural instinct. You need however, to follow some rules if you want your bodywork to be a success.
What Is Sensual Massage
Erotic massage is the use of massaging techniques for erotic purposes or for therapeutic reasons. Sensual massage is a great way to build closeness with your partner. Giving a sensual massage to someone you love is not difficult, it is a natural instinct. You need however, to follow some rules if you want your bodywork to be a success.
Massage Is Erotic by Definition
If you want to be the gentle caressing Hero in your couple you need to know a few things. First of all you need to know the basis of the massage. Not every move you make up will have the desired effect on your loved one. Buy a book, or take some lessons, watch an experienced therapist, or read this comprehensive article about massage techniques. In fact Erotic massage is not too much different from a regular one. The main differences are more psychological than anything else. A regular therapeutic bodywork session contains a strong erotic component, which normally is rationally controlled by the therapist.
The Art of Erotic Massage – Creating the Ambiance
Rules for the Best Intimate Rubdown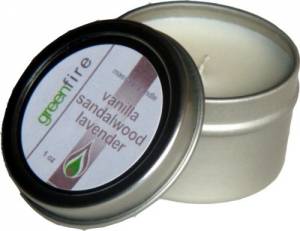 The ambiance is probably the most important thing for an erotic massage. All the sensuality and the eroticism is for nothing if both partners are not in the mood, or something bothers them. While for a man is very easy to get in the mood, everybody knows that, for a woman this takes a bit of effort. Here are some great tips to create the perfect ambiance for the best sensual massage.
Turn all the phones off, any alarm, computer, or any other source of distraction should be turned off.
Trim your nails and make sure there are no sharp edges. If you scratch her, you'll ruin it.
Most women prefer a dark room for adventurous massage encounters. Turn off the lights and draw the blinds.
The perfect setup should include music and candles. You can use edible massage candles.
Have a glass of good red wine, or Champagne before the massage. This is a great mood enhancer, and promotes relaxation. It will also help your female partner to reduce some of the background cerebral noise. Believe me, this is essential.
The Best Erotic Massage Tip: Always cover the body half that you aren't working on. I know you love her body, and you like to see her naked, but trust me, 90 percent of women are not confident with their own bodies, and they want to be covered. If she is in the other 10 percent, you are a lucky guy.
Warm up your hands and the massage oil before starting the massage. Cold hands on her skin will turn her off.
Types of Sensual Massage
Various types of bodywork can be slightly modified to contain more sexually charged techniques.
During an erotic massage session, the intent can be the best aphrodisiac, and the greatest mood enhancer. Just thinking about the nature of the massage can be highly erotic and sensual. This is partly why some people find that massaging certain parts of the body is more stimulating than others. For instance feet massage is considered by many very sensual and erotically charged. Others, think that gentle rubbing strokes on the head, face, and neck are very sensual, and that sensual head massage is a great foreplay. Most of the people agree though, that a full body massage is the best foreplay.
Rules for a Successful Sensual Massage
Tips and Trick for a Successful Erotic Massage
Massage is the magic wand of intimacy. It is a great way to enhance your experience only if you follow these simple rules, (this is not necessarily the full list). Learn Sensual Massage from a Video DVD
Technique: All strokes have to be slower than usual in order to set the right mood. All strokes have to be lighter than usual in
order to trigger the correct feel. You can start with more pressure and soften up as you progress.
Timing: Do not ever start with erogenous zones, unless you've been asked too, this puts off most of the partners. What you think is an erogenous zone might be a huge putt off for your partner. Thus, try to avoid touching erogenous zones in the first part of the encounter so you have more time to get information.
Patience: Massaging the erogenous zones should happen after the second half of your session. You and your partner should count between 20 and 60 minutes for a sensual rub. This is not a definite, and should take in consideration the partner's body language. The key is to never rush the rubbing part. If you ever delve deeper in the study of tantric touch science, you know that Tantra prizes gradual intimacy building, and that is because it allows the sensual energy to build up.
Psychological factors: If someone asked you to give them an erotic massage is for a reason. It is the best way to tell you that he or she likes you. So half of the job is already done.
Relaxation and Communication: Light touch facilitates the release of endorphins in our body; the endorphins are responsible for relaxing and creating the right mood. Let the rubdown do its job. We transmit sexual desire not only by words and gestures; there are chemical reactions and hormones that are being released during the foreplay. These are strong signals and contain more information than we can communicate through gestures and words. Let your desire be heard before you make bold moves.
Body Language: During a sensual massage there are body language signs which tell you what should be your next move. Look at these signs and wait for them.
Respect: your partner's approach about sex and do not pass barriers that you know he/she wouldn't like to pass.
More technical details: The best techniques for a sensual massage are: the effleurage, the light petrissage, (kneading), and nerve stroking moves.
Use massage oils: Using a rubbing oil or lotion ensures your work gets you the desired effect. If you don't use a lubricant, the skin of the person worked on will irritate and you will obtain undesired effects.
The Best Sensual Massage Oil
A great oil for a sensual rubdown must have a few qualities. Whether you buy your rubbing oil, or you blend your own mixture, you need to look for the following qualities:
Your oil must have therapeutic qualities, and the most important ones for a sensual massage are to be good for the skin, to be a good aphrodisiac, and to promote relaxation,
To be moderately easily absorbed by the skin so it doesn't pool, but it also stays long enough on the body to help with the gliding
The blend needs to smell good,
To be less greasy than a thrapeutic oil, some people get turned off when they feel their skin greasy.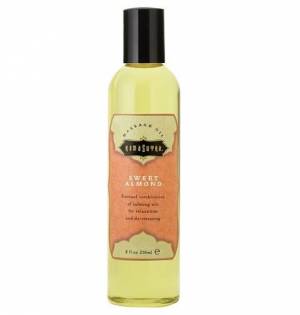 This oil is great for romantic massages. It has all the attributes to help you create an unforgettable moment.
You can't go wrong with this oil with so many positive reviews from real customers.
Be careful, this is not a personal lubricant, or an intimate massage oil, it will burn if you use it there.
More Tips For the Best Sensual Massage
What to Use for Intimate Rubbing, Oil or Lotion?
This is a question many beginners ask, and here is a short answer: the best experience is with massage oil, but the most practical is a lotion.
Here are some tips:
The oil is runny, so it is harder to control the spills,

Lotion is thicker, easier to control, on the other hand, you need to use more of it, and to interrupt your work more often,

Remember, if you don't use enough lubricant the skin will irritate.

The oils are usually formulated with essential oils, with sensual and aphrodisiac properties to stimulate both of you and enhance the experience.

With oil you need a special setup, otherwise you will stain the bed linen.
Other Considerations
Don't rush the rubbing part to get to the ending, take your time with the rubdown, this will relax your partner and will get him or her in the right mood.
Many of us believe that working on a certain body spot, like the erogenous zones, will get better results. This is not the case, you need to work on the entire body to get the best results.
Sensual massage makes use of the same manipulations techniques as a regular Swedish massage, what makes it different though, is the pressure applied and the movements' speed. Any stroke in a sensual massage is performed in a slower motion than a therapeutic session. The intent also plays a huge role as previously discussed.
Best Erotic Massage Techniques Video on YouTube
Here you can see a few massage schools, the North-American school with Californian massage, the Russian school with chiro-massage, and the German school of massage.
Pay attention at the techniques, the fluidity and continuity of the techniques is the key. Try to replicate this with your partner.
Connect with Your Sensual Self
Kama Sutra, contrary to the Western opinion, is not only a text about how to make sex. It is more than that, it invites people to take making love very serious, and bring it to higher levels, passed simple the sex exercise. If you are a woman you deserve to watch this movie, you owe this to yourself. If you are a man, you better buy this for the one you love. Buying her this DVD, will probably have a greater impact on your sexual life than any massage.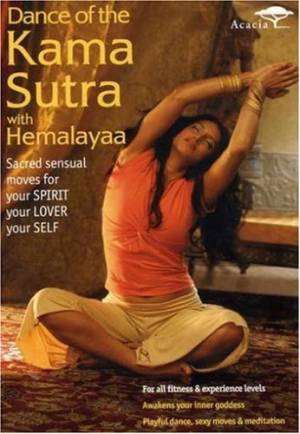 Dance of the Kama Sutra – Awaken the Goddess In You
This DVD is based on the Indian Kama Sutra, and it is focused on awakening woman's latent sensuality, and helping her to connect to her inner love Goddess.
Hemalayaa, a yogini and Indian dance expert, will guide you through a series of dance move and attitude shifting, with the ultimate goal of reconnecting to your dormant sensuality.
This is not a meditation DVD as some people who watch it suggest, it isn't a workout DVD, and not even a dance DVD, although it teaches you slow Indian dance moves, it is more an attempt to correct an attitude, and to help you reveal forgotten gestures and feelings.